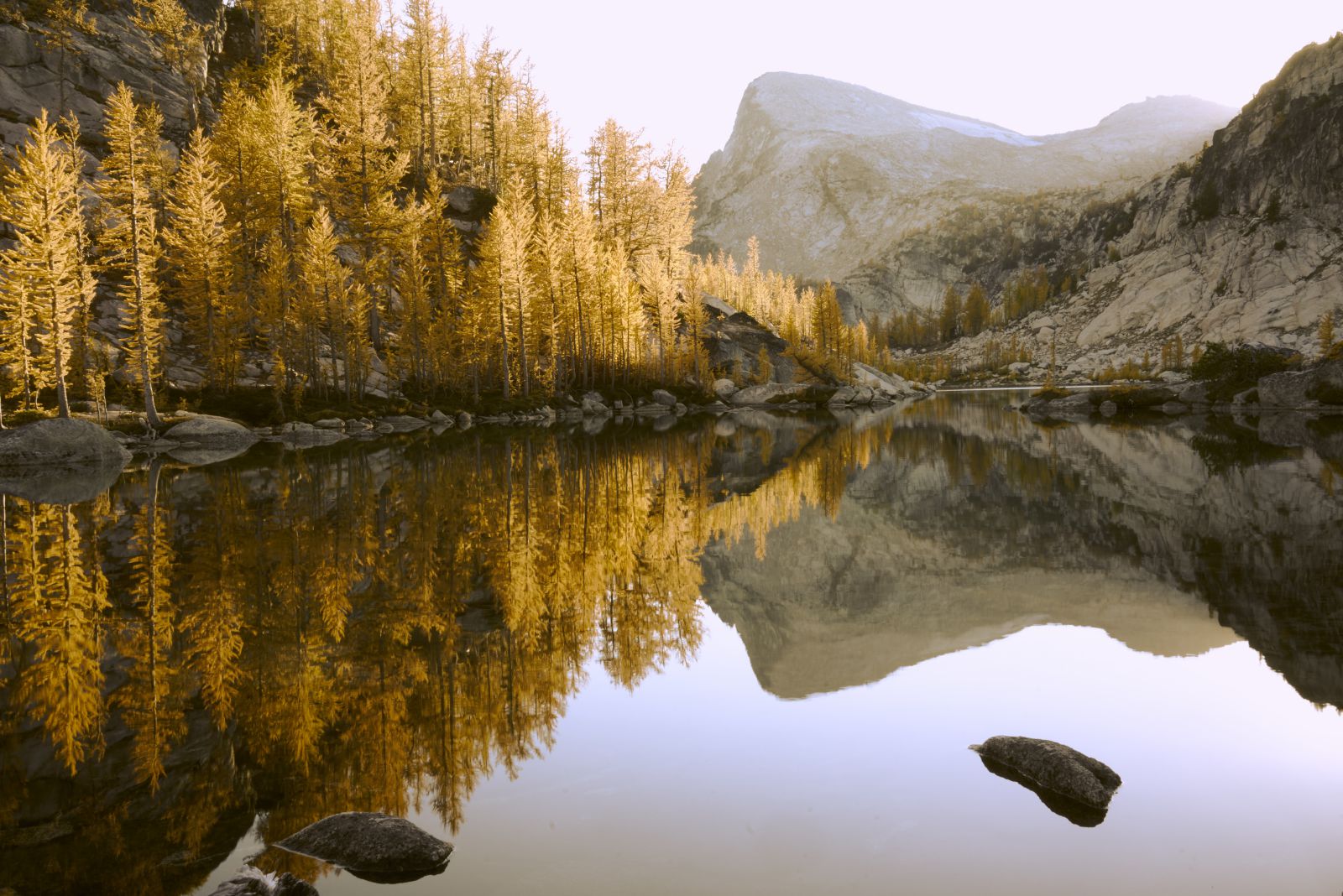 Content Count

18

Joined

Last visited
About Tamerlin
Rank

Newbie


Birthday

December 18
Contact Methods
Website URL

http://WinterLight.studio
R_G

reacted to a post in a topic:

Affinity Video Editor?

Snapseed

reacted to a post in a topic:

Affinity, we need clarification: are you or aren't you working on a DAM?

When I tried to use the Liquify Persona and nothing happened, my first thought was that I must have had the wrong layer selected, so I double checked. Even when I disabled the layers above the original, liquify did nothing to the image. With mesh warp I could see the MESH warp, but it didn't affect the image... and I don't know why. I've only ever successfully gotten the Liquify persona to actually modify the image when it's the first thing I do after loading the image, and that combined with the fact that it's a one-shot deal, meaning that there's no possibility of tweaking it after applying it, basically means that you load an image, liquify it, then do your retouching... and if as you go you start realizing that you need to fine tune your liquify stage, you're out of luck; the only option apparently is to start over from scratch.

Snapseed

reacted to a post in a topic:

Affinity Video Editor?

Frozen Death Knight

reacted to a post in a topic:

Affinity Video Editor?

Tamerlin

reacted to a post in a topic:

Affinity Video Editor?

Meh. Resolve is free, and I'd rather have the Affinity team focus on its core products rather than attempting to engage in a futile competition with the likes of Black Magic Design and Avid in the video world.

I've been trying to use the Liquify Persona for some editing, and finding that it's... not great. It seems to only work on the original image, and not at all with images that I've done some color balancing to. That seems broken -- shouldn't I be able to go back to the original pixel layer and use Liquify on that? On one image I used patch to clean up some blemishes, and then merged the patch layer and the original, then tried Liquify... it wouldn't affect the image in any way. I can see the mesh deformation, but the image remains unaffected. Is it really a one-shot deal? Once you apply, it's baked into the image? That makes for a pretty dreadful workflow.

The divisions slider is backward also. Adding divisions shouldn't make the grid BIGGER, yet it does...

I'm having trouble with some of the liquify tools also. Punch and pinch are backward (pinch expands around the cursor, punch squishes), and the push left and push forward brushes don't ado anything at all.

ehigiepaul

reacted to a post in a topic:

Affinity Video Editor?

That's not true. There are several alternatives to Adobe's suite now, like Capture One, Exposure, On1 that provide very similar functionality t what Adobe provides -- and in some cases superior. On1 and Capture one both have a better reputation as far as the final image goes, and both are closing the gap on asset management where it still exists with impressive alacrity. I've been using On1 for most of my asset management since Luminar has been so buggy and nigh unusable, and using Topaz, Imerge, or Affinity for more sophisticated retouching. Affinity doesn't NEED to provide a DAM, because it's obviously doing pretty well with its current products, but it doesn't seem to be gaining much traction with professionals. I'd be pretty pleased if Affinity DID introduce a DAM especially if it does as good a job as with Photo and Designer, but for now I'm just happy that I have access to a great editor that doesn't require giving more money to Adobe's empire of mediocrity.

I agree that the Luminar DAM functionality has been a tremendous disappointment, it's not the only alternative to Lightroom. I've been using On1 Photo Raw lately, that's improved to an impressive degree, and has pretty solid asset management functionality now. I haven't used Lightroom years though, so I can't compare.

There are actually several alternatives already. The two most prominent are HitFilm and Resolve 15; HitFilm has an easier learning curve, Resolve now that it includes Fusion is pretty amazing. A great complement to Affinity Photo.

So it's ok if I upload some R3D snapshots and stills then? Awesome. I'll do that this weekend!

There are alternatives to AfterFX. HitFilm is one, and Fusion is another. Fusion has an admittedly steeper learning curve, but also more capability.

Red recently released a Photoshop plugin to enable importing R3D stills into Photoshop. I installed it in Affinity, and so far no dice; I'm hoping that this can be addressed so that I can import Red Raw stills into Affinity Photo for editing.

Red recently released an R3D plugin for Photoshop, and I'm hoping to use it in Affinity Photo. I installed it in Photoshop and then copied the folder from the Photoshop plugins folder to the Affinity plugins folder, and Affinity Photo isn't recognizing it. I double checked that I put it in the correct folder, and also turned on the "unkown plugins" option, but still no dice. Any ideas, suggestions?

Your best bets are probably Natron, Blender, and Fusion.

HitFilm just got a major update... it's turning into a pretty solid editor. I'm editing an hour long video in HitFilm, and it's working out nicely. It doesn't have the metadata support yet AFAIK that Resolve and FCPX and Avid have, so I would still recommend Resolve over HitFilm for long-form, but I don't choose Premiere any longer, since I don't much like the UI. I haven't tried 2017 yet though. I love doing color grading and light compositing in Scratch, but its audio playback engine was a deal killer; I could get smooth playback without audio, but very choppy playback with audio, so I found it to be largely unusable as an NLE other than for adjustments to conforms. I like the UI though. The Fusion + Resolve combination is ridiculous. Ridiculous in that BMD gives so much away for so little. Even a paid Resolve license is just $1000, and once you have a dongle, you get upgrades for the price of downloading them. And for most, the paid version is overkill. Then again, even the free version is amazingly full-featured. Fusion is incredibly powerful, but it also has quite a learning curve. As a compositing app I think it's pretty close to Nuke, though the Nuke Studio combo of edit + compositing in a single app is pretty sweet, and hard to beat. It sounds like The Foundry is putting some focused effort on improving the performance and stability of Nuke Studio, hopefully turning it into a really solid suite. Still expensive, but I'd forgotten about the non-commercial version. Resolve is a lot better with ordinary graphics cards now, though for color grading it still pushes the GPU rather hard.

Why do people think that Scratch is an NLE? Just because it has a timeline? It's not designed for editing... and ASSIMILATE doesn't advertise it as such, either. It's a great dailies tool, and a phenomenal color grading suite with some pretty powerful 3D compositing tools built in. And Nuke Studio is $10K. For tight budgets, the best bets are HitFilm and Resolve, depending on whether you're more interested in color or more interested in VFX.