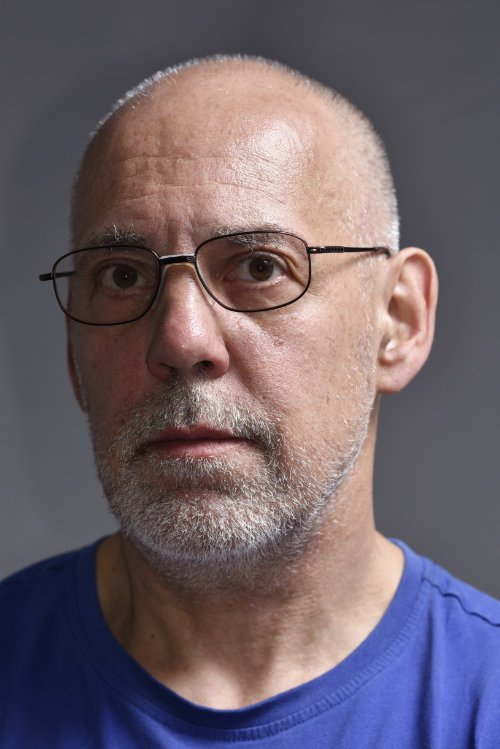 Content count

12

Joined

Last visited
About Aad Slingerland
Rank

Newbie


Birthday

02/12/1953
Profile Information
Gender
Location

Zevenaar, The Netherlands
Recent Profile Visitors
The recent visitors block is disabled and is not being shown to other users.
As far as I know not when creating a panorama. But afterwards (when the panorama has been stitched) the Document Size and Canvas Size can be adjusted as usual (Menu, Document, Resize Document or Resize Canvas)

Previously I used a reset procedure by holding down the Control key (Windows) and than launching the Affinity Photo application. In the latest release (1.7.0.367) nothing happen except a small initial window that (always?) pops up for a while when the application is loaded. The Affinity Photo process can be ended in Task Manager. Regards, Aad Slingerland

It seems to me you are missing a Toolbar. I dont see the 'standard' menu bar either. Press Ctrl-Alt T to show the Toolbar.

Thanks you for the clarification. However, my question is not about icc profiles. Therefore I include two screen shots with this reply. The first (dark window) screen shot is the window presented when choosing Menu, File, Print in Affinity Photo. The yellow highlight is the profile I selected and is meant for printing on 13 * 18 cm paper. The second screen shot (the light one) is the XP55 properties shown when I click the Properties button at the right of the printer selection listbox (XP55_WIFI). My point is that not a 13*18 printer preset has been activated now but the previously used A4 setting. It would be a nice if the correct printer preset was active now but it isn't. Still have to click here too to make it print on the right sheet of paper. PS: It appears that the screen shots are in reversed order from my point of view.

Greetings, Just installed a new printer (Epson XP55), calibrated it with a ColorMunki and results are very nice. However it is not clear to me how to establish a relation between the Affinity print profile and a device preset. For example I created several profiles in Affinity Photo with names like GLL_10_15, GL_13_18 and GLL_A4 (short for Glossy Landscape size 10*15, 13*18 and A4). I also made Device presets for the Epson X55 with exactly the same names and just before saving a new Affinity Photo print profile, did select that device preset, then saved the Affinity Photo print profile. I more or less expected that when I switch to a specific Affinity Photo print profile the corresponding Device preset would also be chosen, but this does not seem to be the case. I still have to click the Properties button right next to the printer selection listbox in the Affinity Photo Print window and choose the correct Device preset as well. Am I expecting too much? Am I overlooking something? Any thoughts? With kind regards, Aad Slingerland.

Thanks, I'll have a look...

Greetings, A month ago I obtained a new desktop computer with 32 GB memory and an Intel Core i7-7899X processor. Enough processing power so to say. Nevertheless I noticed that during CPU intensive operations (my guess) like an HDR merge with tone map (or even developing RAW images) this system is not used to its full potential. In the standard menus I found Edit, Preferences, Performance and I assigned 24000 MB ram usage limit already to Photo. Are there any other tuning options I am overlooking? Or in other words, How can I get the most performance out of Affinity Photo? Hope to hear and kind regards, Aad Slingerland.

Roger C

reacted to a post in a topic:

Some kind of Factory Reset?

Thank you all for your assistance. I'm falling in love with Affinity Photo :-) Regards, Aad.

Aad Slingerland

reacted to a post in a topic:

Some kind of Factory Reset?

Greetings, I have been playing around with Affinity Photo a lot while following the video tutorials on Vimeo. At certain points in time I would have to " reset " everything to the way they were just after installation of the software. Is there something like a "factory reset" that does do just this? With Regards, Aad.

Greetings, I have been working with Photo for a few month now and I am very pleased with this product. However, my tower computer with Windows 10 seems to lake processing power to get tasks done in a swift way. I know this is most likely a question resulting in "how much money can you spend" but is there some minimun adviceable hardwware specs for Affiniy Photo?