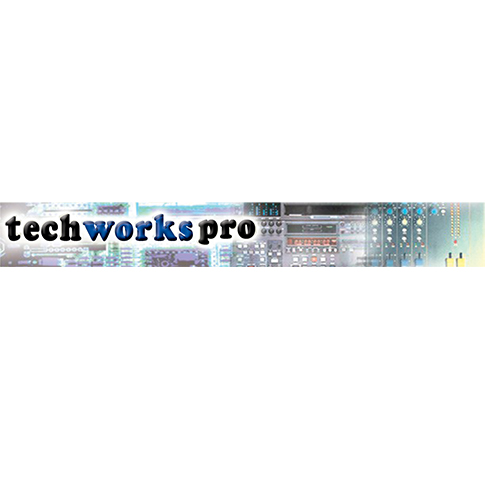 Content count

34

Joined

Last visited
Yeah.I'm demo-ing Luminar 3.0.7.1 for Mac. Seems to run OK in Mojave 10.14.2 and does its thing following their tutorial. Haven't tried Aurora. Their Library module seems to work with JPG files. RAW file import, I haven't tried as yet. Thanks for your list of issues, David.

Recently announced image sensors by Canon in their newly introduced 5d MK4 series use a sensor called dual pixel and results in a dual image output available and called DPR (Dual Pixel Raw). My question for Affinity Photo users: has anyone experimented with this raw file? How does AP (Affinity Photo) handle it, either for HDR or micro-focus compensation, ghosting or otherwise taking advantage of its capabilities in image processing? There is a Canon utility designed to break this out for processing and other apps designed to split the file into two versions of the same image for HDR use. The magazine DPR and others have some comments about this new imager and camera. I've just started playing around with the camera's capabilities (awesome and looking to AP for some unique processing ideas. For stitching DPR-enabled images from this camera, what is the recommended practice? I did this is Lightroom very quickly and would like some suggestions in trying it likewise in AP. Lightroom uses a stack (grouping of pictures) whereby each member of the stack can be separately processed, then combined and stitched. Is the method the same in AP? Is there a suggested workflow? The enclosed "pano" stitched image from the Matanzas Forest, FL (composited from 8 images size: 18216x3820p). Reduced for this post to 1000x210@72ppi.

You'll be waiting... It's been three years and no Library Management or DAM. Luminar sounds like it's worth a look, perhaps similar to On1 Pro 2019 which is also a combo (a la Adobe Lightroom CC) app. I would have hoped that Affinity would have (should've?) done so by now. They seem to feel it's not something they want to tackle or the market is too crowded as to make it unable for them to compete. Maybe something to that as I discovered several worthy apps in both a combo and standalone app. In some cases the library functions can be further defined as tools for data management, ingest control, preprocessors, media browsing. Some DAM software is open source, some is designed for large media management users - corporate, high volume users like media outlets (TV news) and other media banks. Read expensive for smaller organizations. There several web locations that you can review and narrow your search. I have not tried many of these, but my search continues. A few choices in this crowded group then would be sprinkled from one of the many current, feature-packed, standalone DAM apps, while keeping AP (Affinity Photo) as the image processor (as opposed to dumping it or starting over with the above) of choice. They are from several segments of the market, in no particular order : Photo Mechanic Shotwell Adobe Bridge Darktable XnView MP Good luck! Let us know if you found something worthy of consideration. else

Hi Chris, Nope. Just a wireless KB and trackpad, both by Apple. Configuration from System Report attached. If I open up in High Sierra, it seems to be OK, now. I was following along with the Tutorial and replicating the page settings there. Perhaps something about that caused what I was seeing. I will try it again and make you a video if I can get it to screw up. Thanks! BTW, do you know of (any similar) issues in Mojave? It's possible that I was testing there.

Hi, Had several issues following the Tutorials (Tuts). Zoom in to workspace. Can't get it to work. Cannot drag and drop text using the Artistic Text tool. It drags into place with the a sample character (A) displayed of the appropriate style selected. When I let go of the drag, it's dropped, it's an edit point of whatever size, but cannot type into it. Is it me? After quitting the tutorial and still in AFPub, my keyboard is not typing- cannot type anywhere, in any app (arrow, keys work)! Senses input to system but characters are recognized... Weird! Had to log off and log back in to restore keyboard operation. This one definitely ain't me! Henry

Alfred

reacted to a post in a topic:

AD Registration on my user account

New to AD, so that's good info. Going to deep dive into Designer... So, thanks.

Alfred, Thank you for pointing it out! So that's still for AP, then? Already have them captured for AP. I believe that I can upload all this to my iCloud Drive to move into AP for iPad and maybe they also have uses in AD similarly. As you say, perhaps they can be used for AD in some ways. FYI, there were also macro packs for AP versions 1.5 & 1.6 (Distortions, Image Styles, Light Leaks) as noted elsewhere in this topic. Yeah!!! I found the epic skies overlays with that in my AP macros, along with the "dirk-wustenhagen-fine-art-texture-collection". I have uses for those in AP. What do you think?

Actually, this... I think to get the pack(s) you need to do it on the iOS app which is where the bonus offer lives. Still not sure where to download it. They don't make it easy...

Apparently not any longer... I saw something when AD was launched, as someone else said, here on this topic. I thought it was still available, but on the current page didn't find anything. Idid you find somewhere else to look? They did drop the price to $14

Thanks, will look into using the overlays manually. The same issue occurs for me. Also sent a request to the dev. Sent a note about a version of epic skies for purchase and use directly in AP. Don't know if the effort will be worthwhile except for a learning experience as I don't have a license to use them as of now. They are certainly dramatic and would add something to an otherwise bland sky. Making the captured sky in a pic more dramatic in an overlay effect might be handy, though.

Yes. You are right, Alfred.

Where and how do I register my recent purchase(s) of Affinity Designer for Mac and iPad? Where do I download the free stuff advertised with iPad version of AD? I currently have a user account with you so I'd like to register those purchases on my account.

Unfortunately, there is no movement at Affinity to provide a DAM product in over two years. As to DAM software there are several that I've investigated, FYI. The gamut of combo products is slowly diminishing. Of the combo to Photo and Video software types that offer ingest, file management, basic and middling advanced processing, output still and video aspects there are: Adobe Photoshop Lightroom (the elephant in the room, IMO). Photo Supreme (latest 30 day trial) is way less about processing and much more on the DAM side (by the consensus of users with an opinion). They offer plug-in which allow functionality of the editing/processing via other apps directly from within the program. May be better than nothing. Check their forums. Capture One. If you have a specific camera (notably Sony still equipment) there may be a discounted version of this product for you. The app limits the use of certain other types of camera products so not to compete with their own camera products. Don't know about you but I find this practice horrible.

BiffBrown

reacted to a post in a topic:

Saving back to Photos

Here's what I was thinking: Copy the images (whether edited in Photos, RAW, or otherwise unmodified) into the DAM. Use a common format - JPG, PS, afphoto. Likewise copy edited versions of AP images, cross reference them by name of file, metadata, etc. Manage the assets (files) from that moment on to and fro among all the editing apps used (and allow any apps that accept images. Eventually expand to movies, PDF's, docs with pictures. Similar to the promises of someone else's app, Bridge, but in a better more useful way, E.G., Lightroom-like. Establish linking. Opening up apps of choice for editing, copying from them, updated them to the master photo files via keywords, titles, select levels, captioning them and the like. Are we listening Affinity??

So you mean except by using the app to do it, right. So to manage your assets, it'll need to be via export to a D.A.M. tool in another program. And same is true though to a lesser degree using Lightroom, and AP. The file names as they are need to be managed by a separate program and kept in some order using a SCHEME FOR THAT PROGRAM that is Finder based and can be tracked and searched by meta-data, has thumbnails for viewing and data search tools. Then you'll have a good library and a way to efficiently use it for your work flow.