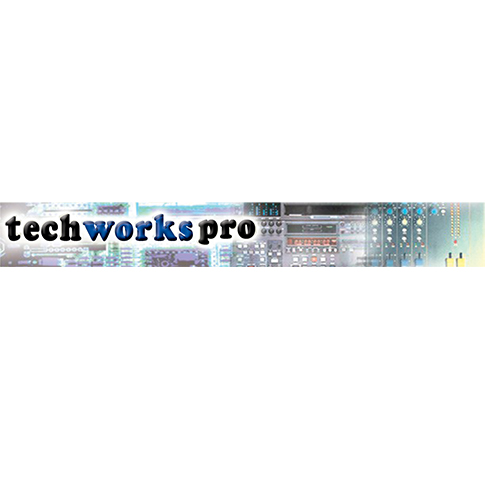 Content Count

40

Joined

Last visited
My workaround was to open up the object of the crop as a separate page in AP, crop it there, save as a new document and paste onto the background image. Seemed to work OK. Saved the entire thing in the save resolution as the original logo (300dpi). Then exported as a lower rez and size for web (800x600p@72dpi). Probably have some trimming and further adjustment to do. But you get the idea. Needed to size for 4x3 aspect. 4:3, not 4:1

Why is b/c it's not going to run in future 64 world of Apple apps. And shrinking resources. Oh, I still have it but I'm running out of space on my poor 250GB startup drive. So I'm down to deleting old apps that don't run here anymore. It no longer resides on my SSD (along with many other Adobe apps from CS6). When I get my next machine (sooner than later, just not yet).maybe a new opportunity to get Affinity. Acrobat actually still works here, but it's time to fish or cut bait for the above reasons.

Thanks, Mick! Downloaded the demo. It worked wonderfully. The original was something created by others for a PDF distributed newsletter. Quick typo fix. I take it that the properties you show are accessible in Designer? I haven't found them, yet. Just opened up the file, went to the text block. Violá! Since it was originally created in Pages by a non-designer, I figured I would have the fonts (in my FontBook) and did. I'll get Designer to complete my Affinity trio on just that one feature alone. Haven't completely deleted Acrobat Pro 10 but it clearly will be going away and I'm definitely not in the subscription mode for Adobe software. Reader DC has add-on subscription parts to re-enable Acrobat features that weren't spectacular to begin with and are not worth what they charge as an infrequent user. It's a shame Serif hasn't chosen to make a good DAM yet. That would really put me in the fold. They should have one that supports all manner of assets (photo, video, design, publishing elements). Thanks Affinity and to you for great support. Henry

Pre-purchase question. I have a PDF that I'd need to fix (a la Adobe Acrobat). Will Publisher do that? Now that Acrobat has been upgraded/integrated into Adobe subscription based Reader DC, I'm sure that this will become more important for me. Besides editing text elements, the other uses I can see for editing PDF's (let me know what else is possible from an old PDF): Coloring/redesigning graphic elements. "Funkifying" old work not stored elsewhere. Rotating/resizing elements. Regards and congrats on the new product! pages (dragged).pdf

Nice topic. I take it that Affinity doesn't have a process to go from an ALREADY scanned (in TIFF) negative image? I would have to use Adobe PhotoShop (PSD) then, I suppose to convert negative to positive. I have reduced size images in JPG as a reference. 02052001.tif Here's an example of each.

Yeah.I'm demo-ing Luminar 3.0.7.1 for Mac. Seems to run OK in Mojave 10.14.2 and does its thing following their tutorial. Haven't tried Aurora. Their Library module seems to work with JPG files. RAW file import, I haven't tried as yet. Thanks for your list of issues, David.

Recently announced image sensors by Canon in their newly introduced 5d MK4 series use a sensor called dual pixel and results in a dual image output available and called DPR (Dual Pixel Raw). My question for Affinity Photo users: has anyone experimented with this raw file? How does AP (Affinity Photo) handle it, either for HDR or micro-focus compensation, ghosting or otherwise taking advantage of its capabilities in image processing? There is a Canon utility designed to break this out for processing and other apps designed to split the file into two versions of the same image for HDR use. The magazine DPR and others have some comments about this new imager and camera. I've just started playing around with the camera's capabilities (awesome and looking to AP for some unique processing ideas. For stitching DPR-enabled images from this camera, what is the recommended practice? I did this is Lightroom very quickly and would like some suggestions in trying it likewise in AP. Lightroom uses a stack (grouping of pictures) whereby each member of the stack can be separately processed, then combined and stitched. Is the method the same in AP? Is there a suggested workflow? The enclosed "pano" stitched image from the Matanzas Forest, FL (composited from 8 images size: 18216x3820p). Reduced for this post to 1000x210@72ppi.

You'll be waiting... It's been three years and no Library Management or DAM. Luminar sounds like it's worth a look, perhaps similar to On1 Pro 2019 which is also a combo (a la Adobe Lightroom CC) app. I would have hoped that Affinity would have (should've?) done so by now. They seem to feel it's not something they want to tackle or the market is too crowded as to make it unable for them to compete. Maybe something to that as I discovered several worthy apps in both a combo and standalone app. In some cases the library functions can be further defined as tools for data management, ingest control, preprocessors, media browsing. Some DAM software is open source, some is designed for large media management users - corporate, high volume users like media outlets (TV news) and other media banks. Read expensive for smaller organizations. There several web locations that you can review and narrow your search. I have not tried many of these, but my search continues. A few choices in this crowded group then would be sprinkled from one of the many current, feature-packed, standalone DAM apps, while keeping AP (Affinity Photo) as the image processor (as opposed to dumping it or starting over with the above) of choice. They are from several segments of the market, in no particular order : Photo Mechanic Shotwell Adobe Bridge Darktable XnView MP Good luck! Let us know if you found something worthy of consideration. else

Alfred

reacted to a post in a topic:

AD Registration on my user account

Alfred, Thank you for pointing it out! So that's still for AP, then? Already have them captured for AP. I believe that I can upload all this to my iCloud Drive to move into AP for iPad and maybe they also have uses in AD similarly. As you say, perhaps they can be used for AD in some ways. FYI, there were also macro packs for AP versions 1.5 & 1.6 (Distortions, Image Styles, Light Leaks) as noted elsewhere in this topic. Yeah!!! I found the epic skies overlays with that in my AP macros, along with the "dirk-wustenhagen-fine-art-texture-collection". I have uses for those in AP. What do you think?

Actually, this... I think to get the pack(s) you need to do it on the iOS app which is where the bonus offer lives. Still not sure where to download it. They don't make it easy...

Apparently not any longer... I saw something when AD was launched, as someone else said, here on this topic. I thought it was still available, but on the current page didn't find anything. Idid you find somewhere else to look? They did drop the price to $14

Thanks, will look into using the overlays manually. The same issue occurs for me. Also sent a request to the dev. Sent a note about a version of epic skies for purchase and use directly in AP. Don't know if the effort will be worthwhile except for a learning experience as I don't have a license to use them as of now. They are certainly dramatic and would add something to an otherwise bland sky. Making the captured sky in a pic more dramatic in an overlay effect might be handy, though.