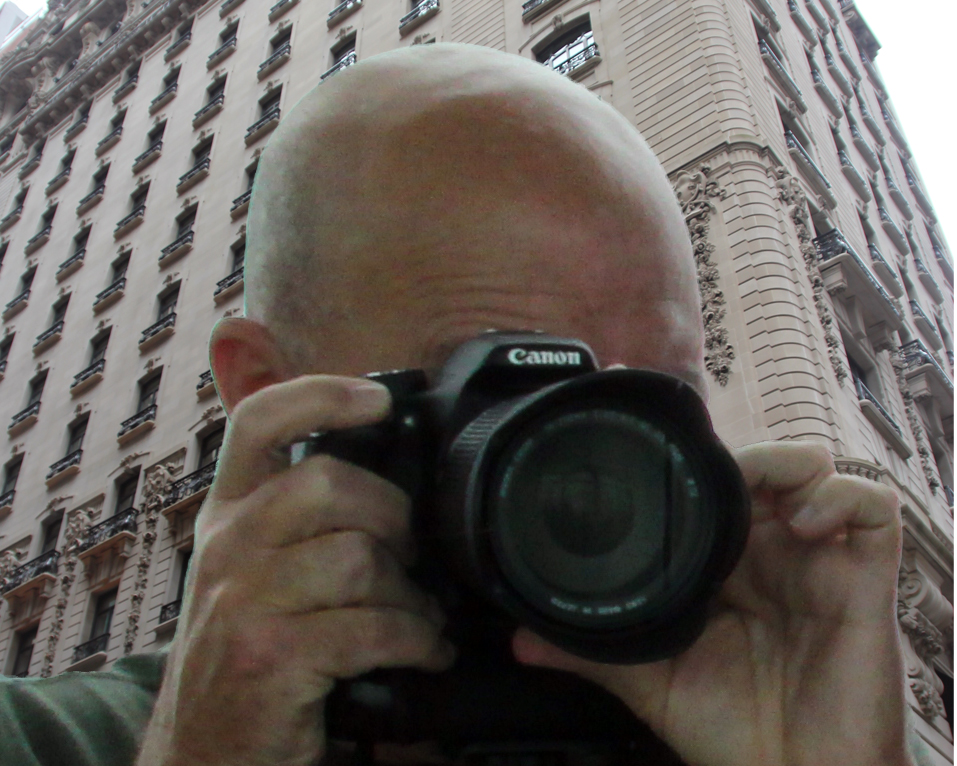 Content Count

39

Joined

Last visited
Recent Profile Visitors
The recent visitors block is disabled and is not being shown to other users.
I can't find how wto set a ruler where it will scale. For example I want to use 3/4" = 1 FT. So, I want what would normally be 1" to be 3/4", but show 1. 1.5" would show 2, etc. Is this not possible in Affinity Photo? If it is, guidance would be appreciated.

Walt, you are right. I don't really know how it got activated, but it is. I added photo.exe to approve it, and it still doesn't work. So I turned it off.

I just upgraded to 1.7.3.481. I have loaded a picture, and done a bunch of editing. Any time I try to save it, wheter save as a native Affinity format, or export, it says "File Not Found". Any thoughts?

...And I ignored the notice as I loaded Affinity this time, as I was just going to do a 'quick edit'. Would have saved me a lot of time had I done the upgrade. Funny... Thanks for your help! Upgrading now.

I really appreciate your help. (I need to learn how you are doing that 'video') I don't have quite what you have. I suspect it has to do with how I imported. I did it the way initially described...just double clicked on the file. So it is a brush, and I get it on the screen by selecting brush, then Arrows instead of Basic:

This is appreciated. I don't see how to change the color. I see you have green, so I suppose it can be done. All I can get is black. This is a great program, albeit with a lot of things yet needed, but no intuitive use it seems. Instructions are pretty poor too. For example, if I don't know how to draw an arrow, search help, it tells about it's capability, but does not show where to find the tool. Sorry for venting. This forum is very helpful.

Fixx

reacted to a post in a topic:

Another Size Topic

I was wanting to automate some photo stacking, (HDR, Focus stack, whatever), but it seems not possible. Macros will not export. File save will not save as JPG. So it seems there is no way to automate saves. Is there some way to do that I haven't discovered? Seems like not being able to save with automation is really a miss.

John Rostron

reacted to a post in a topic:

Another Size Topic

Yes, they meant file size. Agreed, I need to read the stuff linked above re: DPI. So, it seems to me if I want a smaller files size I need to do 1 of 2 things: Save with less quality, or make the pixel dimensions smaller. Would you agree?

I took some shots for someone who indicated they wanted the file size smaller. I took the shots at the L size in my Canon 80jD. As an example, a shot is 5999X3999 and is 300 dpi. They are going to put in a web page, and so I thought that if I changed the dpi to 72, and exported, that the file size would be smaller, while maintaining 5999X3999. Turns out after the export it was larger. Original is 9.86MB and the exported one at 72dpi is 14.7MB. I guess I need to select lower quality in the export, no? What would be the suggested safe type/size, etc., for used in brochures, web site, etc.? [EDIT] I would also like to know what size is recommended to deliver to a realtor for MLS listings.

56_kruiser

reacted to a post in a topic:

Photo size vs. Quality / DPI

To answer questions... Yes it IS 2250X1500. What I have decided since posting this thread is that it is that resolution, but it is a dpi of 72, not 300. If I resize the document to 300 dpi, it saves as 12mb photo. I am presuming that if the photo was saved at 72dpi, then data is lost, and resaving at 300dpi will not be the same as the original file. No? I downloaded it from my daughter's web site with the download button. No options for selecting size. I did not do a File> Place. Here is a link to the photo in my Dropbox-> LINK

I downloaded a photo from my daughter's site. When it downloaded, it was only 499KB. So, I thought it was low resolution. I texted her, and she asked what the pixel resolution was, and it was 2250X1500. She also expected it to be 300 PPI. I don't see PPI listed in the help file for Affinity Pro, but I do see DPI listed. But I don't see how to tell what the DPI is of this photo. When I select Resize Document, it shows 72 DPI. But I don't know if that is the size it is, or the default it is using for me to resize to. That pixel resolution correlates to ~31X20 inches. I can't imagine that a 499KB file would print on 31X20 and be any good. How can I tell what DPI it actually is? Maybe I'm just needing a bit of education. Appreciate any thoughts.

I'm glad I post on wrong forum. That reply is great!

stokerg

reacted to a post in a topic:

Group Cover Photo Not working

Darn it. I am in the wrong forum. It's on Zenfolio. Sorry for the inconvenience.

I really wish I could not have the LARGE photo for groups. I'd like to just have the galleries in that group just come up. I expect to have to tell users to scroll down to find the galleries. At any rate, I have assigned a photo from one of the containing galleries as the cover photo for the group. But when I enter the Id of the client and go to that group, the cover photo is not there...just a big empty white box. So I though maybe I needed to make that photo public, so I did not, still empty. Any suggestions.