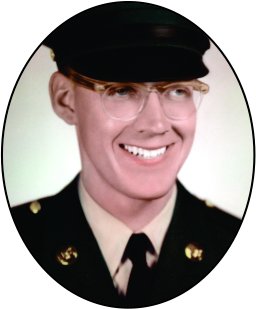 Content Count

174

Joined

Last visited
Everything posted by pcdlibrary
Where is the auto page numbering setting for the TOC?

How about this: I created a table with 1" squares, placed it on a master page & enabled snapping. When its time to print, I can apply a master without the table. Or, is there a setting to prevent the table from printing?

Better control for graphics placement & less clutter on the page.

Rather than have grids cover a full page, can I have them only in frames?

Thank you for constructive criticism.

OK now; found the right settings: Double-sided: Flip short side; Model: Booklet.

When I click on a template, nothing happens.

Thanks, but the test files are no longer available.

Booklet printed OK, except pages are not in the correct order. Print booklet settings.afpub

Apparently, it's something happening in Publisher. Memorial brick.cdr

Please see the attached file. Since the TIFF file is OK, I don't have a problem, now; but this might happen again, & often. Memorial brick with ghost lines on top of it..afpub

A photo I copied from a different application, & pasted in a Publisher document, shows a grid on top of the photo. I previously used such a grid on a different photo. An imported TIFF file is correct. Photos with & without an added grid.afpub

Please do not tergiversate. Expound on 'the penal section' if it really exists. Have a nice day.

By the way, what is the penal section in Affinity, & where is it located? "But note this is in the penal section... " This suggests you may be a lawyer.

"But note this is in the penal section... " This suggests you may be a lawyer.

Thanks for sharing your expertise.

Your assumption certainly has merit. Thanks for teaching us a new word: Sandbox Computer Security In computer security, a sandbox is a security mechanism for separating running programs, usually in an effort to mitigate system failures and/or software vulnerabilities from spreading. It is often used to execute untested or untrusted programs or code, possibly from unverified or untrusted third parties, suppliers, users or websites, without risking harm to the host machine or operating system. A sandbox typically provides a tightly controlled set of resource

Good question for the gods to ponder.

Eureka! You found the answer. Thank you very much.

The assets.propcol file is visible in explorer. The assets panel is looking for .afassets; so it shows the folder as empty.

The assets panel is available. It can not find the correct files to import. Assets panel problem.afpub

Found the propcol files. But where are the *.AFASSETs?

It seems they are installed, somewhere; but I can't find them (*.AFASSET). I copied the propcol files & put them in a different folder; did not help.