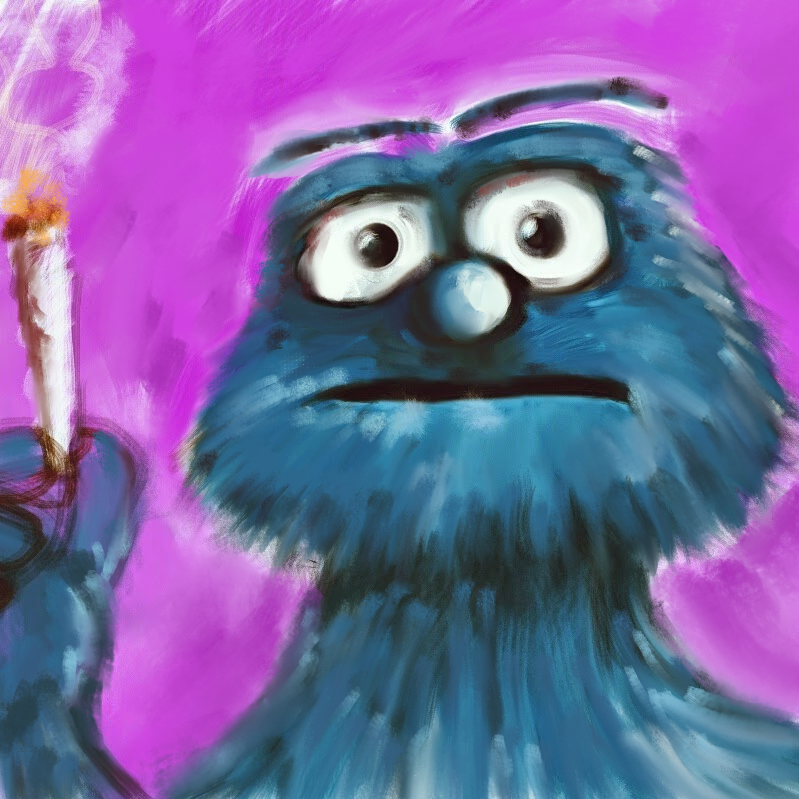 Content Count

51

Joined

Last visited
Profile Information
Gender
Location
Interests

illustration design 3d storytelling typo
Recent Profile Visitors
The recent visitors block is disabled and is not being shown to other users.
When I drag a bunch of small jpgs into the open Photo Windows... screen turns black for a second and Photo is gone... LAST VERSION, every Update, so is WIN 10

it´s the same with me... i work for two years with affinity apps happily ... but that one point missing is a desaster😑 and total showstopper in workflow. example... "oh i have that header typo - it needs a shadow - i make a copy - i can blur it - i can transform it it into paths.... but...hmmm? where´s that envelope or distortion tool...?!?" corel draw in 1996 was able to do it... later freehand... illustrator (to mention the evil...) INKSCAPE can do it... But Affinity only gives us isometric guidelines - for that isometric dudes?!? sometimes i choose the Photo workaround... but this is stupi

Hi Guys, the above mentioned problem seems to be solved in the new beta... but after deleting the hundert first pages of my 500 page document... beta publisher """crashes""" in a very strange way!!! while i am typing this text here in CHROME publisher jumps in front of my Desktop every 3 seconds. Maybe he is deleting the 100 pages?!? I don´t know. it´s a dead parrot. not responding and CPU is at 95%. But this I cannot see the crashpadhandler.exe in taskmanager. Hope you all are fine and stay well. wash your hands!

Hi Guys... I just switched over my actual book project to publisher 1.8 and run into a heavy bug ... over a felt number of 300 pages I cannot scroll down to work in that pages above... They did import correctly, and i can see them all in the pages panel... but i cannot access them to work in that text. Even when i zoom out or try to jump through text .... PS: Page 286 is the end... I can see all the following pages in the panel, but when I doubleclick on it nothing moves in the main window.

So... first thing is. I love your software. I pay your software. I recommend your software. And I depend on your software! But... "Access to the document´s file was lost while performing..." isn´t something I don´t expect from one second to another from your software! I do save every 5 Minutes, and i do versions when software is new and project is important. But this time 8hours of work are gone. And I am trying to get help here for 3 hours. But maybe your are on BREXIT already ? - nobody is responding I did try every trick I know ... copy and save the file to anot

Sorry, but I have to work - and cannot hunt bugs for you. I think this misbehavior is easily reproduced with my Settings... WIN 10 all updates... DELL XPS 15 - Two Screens... By the way: the straight line problem described above persists when i switch to PHOTO! Right now I switched back to INDESIGN an ADOBE to get my work done. Hope to hear good news here and get updates.

Not in 1 of 3 cases... PUBLISHER keeps on crashing still in background and is not seen in the tasking list while i am clicking around in wacom settings...

Yes, i´ve been there often... but often the problem is: PUBLISHER is dead and does no appear as living task anymore when I try to switch back. I can only kill him by TASKMANAGER right now! Shitty this is. DEATH by pen stroke! In PHOTO or DESIGNER this is working all fine.

After Hibernation and rewoke of notebook (with only one screen in use)... problem is back. No pen strokes inside your software get noticed and when i switch to mouse... only straight lines are produced while trying to work with any pen tool.

Don´t understand ecaxtly your question... I only switch monitor output to single fn+F8 ... I do nothing in tablet driver panel (too much klicking...)

The high precision tablet button was deactivated a long time ago. Problem must be connected to use of two Screens... When the pen tool gets stuck and I reduce WIN 10 to "Notebook Screen" only... Pen starts to behave normally again after some strokes. Is it a WIN 10 or an SERIF problem?

Problem is still alive. I often used that trick with changing between mouse and pen... but that leads into desaster too. After Changing tools and focus or DESIGNER / PUBLISHER I cannot click anymore. Mouse is dead - it´s not a sleeping parrot... it´s a dead one. Publisher is not longer responding.

Never ever read a F**king manual my life as a ux-designer

Okay, thank you for the quick help.