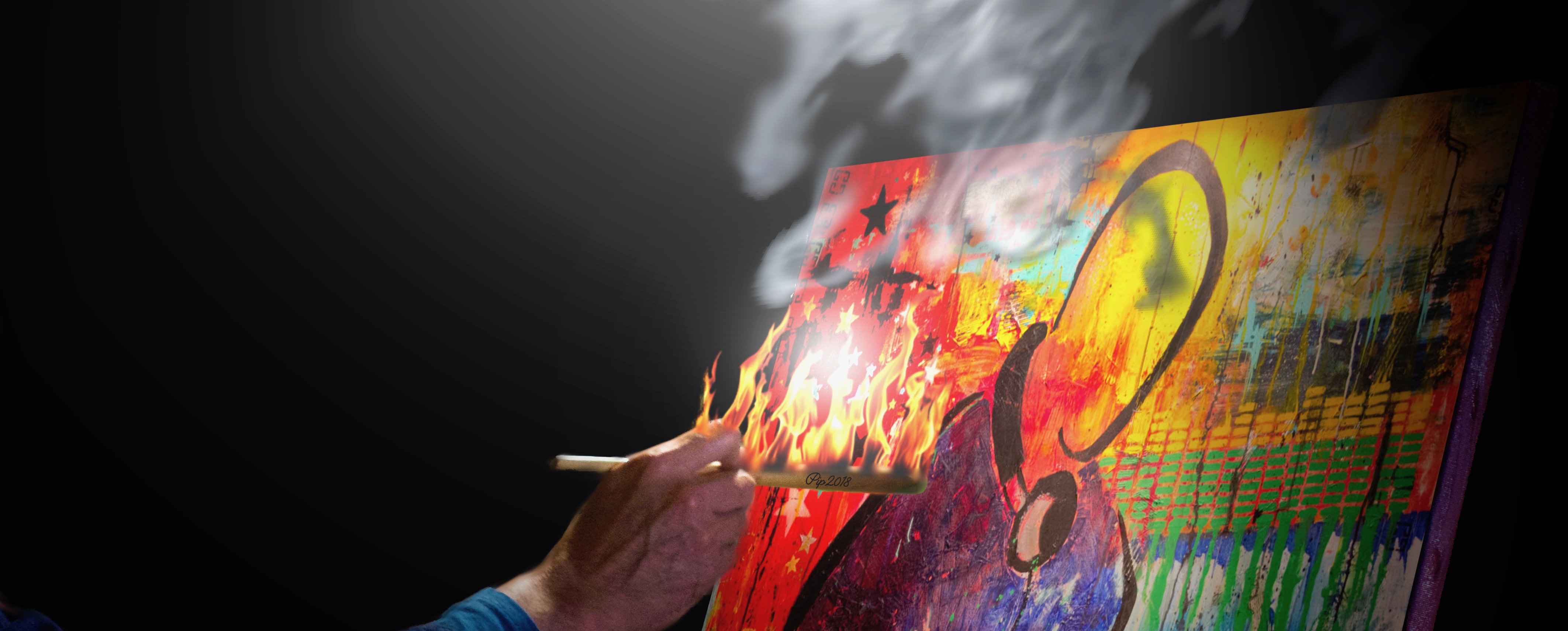 Content count

37

Joined

Last visited
Everything posted by Miquel
What does the vertical red line on the studio panel of my project mean? it often appears on my projects. Thanks in advance !

Lately Affinity designer hangs up when I need to copy a group of layers to paste them into another document, if I have not saved the changes previously. This did not happen before normally. When it happens the only way out it´s to force the exit. I don´t know from how many layers it starts to hang up, it normally has happened with a lot of them, but if i save the file and then i copy it to paste it into another document it works properly. Thanks god your security copies system work very well and when i open the program again i normally have lost just the last steps. Now i´ve learned to saving it before copying but i still sometimes forget it and ......brrrrrrrr !!! thanks !

This single character was the square root mathematical symbol ( if it could help). Other times i don't know but probably into those layer were some other mathematical symbols too. Thanks Chris

Hey QA ! i´m using Affinity Designer 1.5.4 (Spanish version) in macOS Sierra version 10.12.2 (iMac 27" mid2011, Proc. 3,1 GHz Intel Core i5, Ram 32 GB 1333 MHz DDR3, AMD Radeon HD 6970M* 2048 MB (*Replaced by Apple). By the way, last time it has happened to me was few minutes ago and it has been the first time it happened while copying a single character, not copying a big group of layers, just copying a single character from another layer to paste in the one i was working. Thank you !!!

thanks ! I think the problem its fixed. I don't know how i have changed pt into px in the configuration panel of the worktable and that why its shows double value

Hy ! I'm designing a mobile application with AD. My method of working is to create a new document for each display (I) normally with the standard size Iphone 6: 375 x 667, although some are wider or longer. I correct width or leght Through the document settings if necessary. When the files are ready i paste them on a worktable where I previously created a document with that size (II). I have about 50 documents, most size Iphone 6. Usually I finish the design on the worktable and sometimes have to resize the document on the desk stretching from any corner of the document. The problem has come today when I realized that the size of the documents of the worktable has doubled in size. Most have passed from 375 x 667 to 750 x 1334 and on those that are wider or longer, correspondingly also doubled in size. The funny thing is that if i create a new document type iPhone 6 in the worktable It's made in double size: 750 x 1334!, without respecting the preset size, but if I any of my files that had been doubled in size is stuck it into a new document, returns to its original size. ¿ how can i have all my documents, about 50, back in its correct dimensions

I need to use mathematical formulas in my designs. Is there any source of appropriate mathematical language text? Maybe i need to import it. i normally use the "character" menu (1) and special symbols (2), but are not appropriate enough and i miss some signs. (1) & (2) look screenshot thanks

I've found this way with Grapher (in Mac utilities ) and Pages where text is converted to vector, what i was looking for. 1º make fórmula in Grapher, select the formula and copy it as PDF ( as Tiff can be exported directly to AD but not vectorial) 2º paste it in Pages. Select the formula in Pages copy it 3º paste it in AD and the text is converted to vectorial curves in AD. i,m going to have a look to your ways, Alfred and A_B_C, thanks in advance !!!

I usually use arrows in my designs and i have a problem when i want a doted arrow because dots are also applied to the triangle of the arrow. Thanks !

thanks for your help, but then there is another question: there are 214 fonts in my computer right now, if i add any to that list is AD going to import it automatically ?